Thermancy
Thermancy is an engineering company with an established track record of delivering energy saving solutions and products to industry worldwide. Clients depend on our proven, cost effective solutions, to help them improve the efficiency of their pumping stations and to reduce their pumping energy costs.
Pump owners depend on our services including pump performance testing, station audits and pumping energy savings reports for their pumping stations, to help them to make better informed decisions regarding their pumping operations.
We work very closely with our clients to understand the difficulties they are experiencing with their pumping systems so that we can bring to the table ideas and solutions that will help solve their pump and system related problems.
At Thermancy, innovation and continuous improvements are at the heart of our performance culture, where we aim to create value by offering unrivalled products and services.
A World First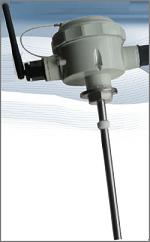 Thermancy has released the world's first Wireless Thermodynamic Pump Monitor to support pump operators and managers in reducing their pumping energy costs and meeting their energy saving targets.
The Wireless Thermodynamic Pump Monitor is the most advanced instrument produced to date by Thermancy, making it even easier to monitor pumps for performance changes, to carry out pump performance tests or to collect real time data to reduce pumping energy costs.
The Pump Monitor has many new features and benefits not available in our previous products, including:
Reduced installation time (up to 80% less time)
Higher reliability and improved flexibility
Lower cost of ownership
Wireless connectivity