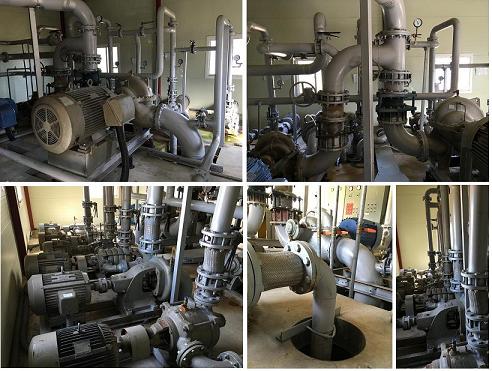 Our Conventional & Thermodynamic Pump Test rig has 6 small pumps (<40kW), 1 medium sized pump (75kW) and 1 large pump (132kW).
The test facilities are used for:
Product development and verification
Customer training
Customer demonstrations
The test rig is used for comparison purposes using either the conventional or thermodynamic method of performance testing. It's very easy to fit a conventional flow meter to the rig and to compare its performance with measurements taken using the Acuity or Agile thermodynamic Pump Monitors.