Potable, waste or processed water
A world first, the Acuity wireless thermodynamic pump monitoring system is installed and operational within hours, providing real-time pump performance data.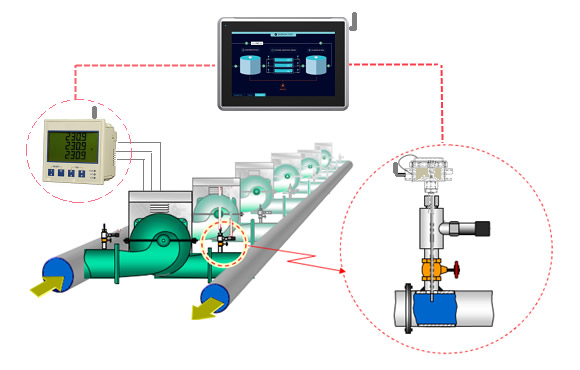 Technology
Operation
Payback
Space Saving
Add-Ons
Security
Technology
The Acuity is our most advanced and compact pump monitor to date to directly measure pump efficiency. The Acuity provides pump owners with the opportunity to reduce pumping energy costs as well as minimising downtime.
The Acuity is available in two formats; as a standalone wireless system or as a conventional wired system. Whichever option you select; you are guaranteed unrivalled performance during its operating life time.
The temperature and pressure sensors are attached to the pipework on either side of the pump. The wireless HMI is fitted inside the pump room, collecting data continuously and securely from all the sensors attached to the pumps. The equipment is installed and fully operational within hours.
The Acuity is fitted to the pump permanently, recording performance data including pump head, power, pump efficiency and pump flow rate.
Operation
Payback
Space Saving
Add-Ons
Security