Engineering and Consultancy
Thermancy provides thermodynamic pump testing and monitoring services to pump owners who want to benchmark the current performance of their pumps. The Agile sensors are attached to the pipework either side of the pump. The pump is throttled. At step increments, values are recorded to re-created the pump performance curves.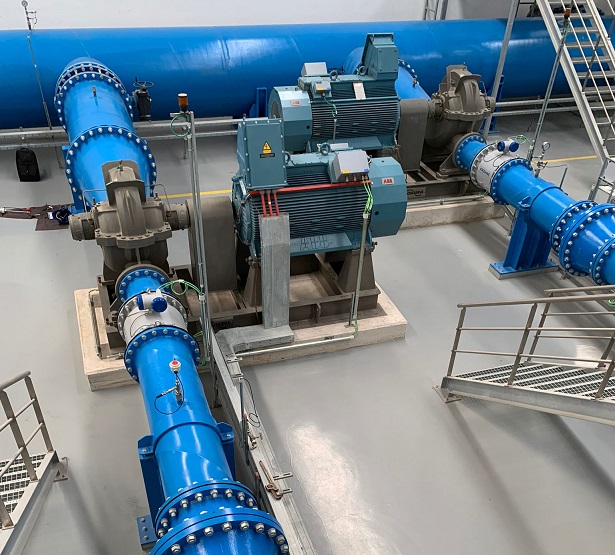 Pumps consume large amounts of energy during their lifetime. A poorly maintained pump can use more energy than needed, resulting in higher energy bills and maintenance costs. A pump performance test is the first step on the path to reducing pumping energy and maintenance costs.
We offser:
The benefits of pump testing
A standard pump test is completed within a few hours with minimal disruption to the operation of the pump under test or other pumps running in the station. The Agile pump testing equipment is used to collect pump performance data.
Actions:
The in-situ test re-creates the pump performance curves for the pump. These new curves (head, power and efficiency all verses flow) are used in all future analysis work to optimise operations.
A pump performance test report is compiled detailing individual pump performance. The report outlines opportunities and actionable steps to further improve operational performance. For example, the data might suggest refurbishing the pump.
You're in safe hands. Our pump performance testing and monitoring engineers have accumulated many hours testing various pumps.
Our Experience:
We have experience working with clients in many industry sectors including the following main markets:
Agile Pump Testing & Monitoring Equipment
Thermancy engineers use our Agile portable thermodynamic equipment to complete tests and monitoring of 1 or more pumps.
The Agile is a truly portable thermodynamic pump testing kit. It is supplied in 2 carry cases; one for the pump sensors and the other for the power analyser. The sensors can be fitted to most pump types including pumps, that have in the past, been difficult to test.
The equipment can be used to test turbomachinery including pumps, turbines and blowers.