Engineering and Consultancy
Thermancy engineers fit equipment to all pumping asset in the station. The equipment remains onsite recording data. The recorded data is analysed by Thermancy engineers and a repot generated regarding the health of the pumping asset.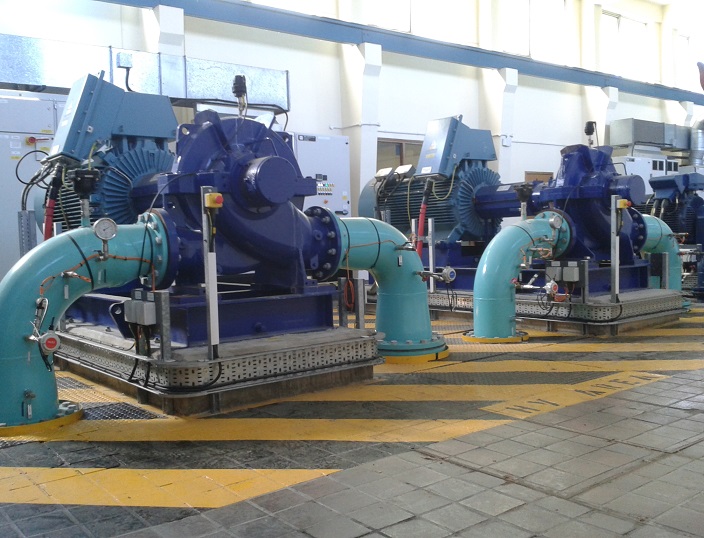 The first step towards optimising a pump station is to get a better understanding of the current operations. The information can be collected from the station SCADA system but to add further data, Thermancy engineers fit more thermodynamic and conventional sensors to the asset in the station.
For example, selecting the least cost pump combination for a pumping system is never an easy job but operators are faced with this task daily. The task isn't made any easier as pumps wear during operation so a pump combination that satisfied the demand in the past, doesn't necessarily work in the future. By completing a pump performance test and recorded data over a weeks and months, allows a detailed study to be complied.
We recommend that station optimisation should be prioritised based on:
A standard pump test is completed within a few hours with minimal disruption to the operation of the pump under test or other pumps running in the station. The Agile pump testing equipment is used to collect pump performance data.
The station optimisation work is carried out over many weeks, with the duration of the logging period being agreed at the start of the project.
Actions:
Thermancy engineers carry out a site survey to better understand operations and to identify the most suitable sensors required to monitor the station pumps. The equipment is then fitted to pumping asset and left onsite recording data for the duration of the monitoring exercise. If site conditions and operations allow, a 4G router is enabled to allow Thermancy engineers to access and download the recorded data on demand.
Thermancy engineers aim to break down the complexities involved in optimising a pumping station in to practical and easy to implement steps. Station operators and manager can then build these new actions in to their daily operating practices.
The benefits of station optimisation
Thermancy has experience:
Agile Pump Testing & Monitoring Equipment
Thermancy engineers use our Agile portable thermodynamic equipment to complete tests and monitoring of 1 or more pumps.
The Agile is a truly portable thermodynamic pump testing kit. It is supplied in 2 carry cases; one for the pump sensors and the other for the power analyser. The sensors can be fitted to most pump types including pumps, that have in the past, been difficult to test.
The equipment can be used to test turbomachinery including pumps, turbines and blowers.